Building Neo4j Applications with GraphQL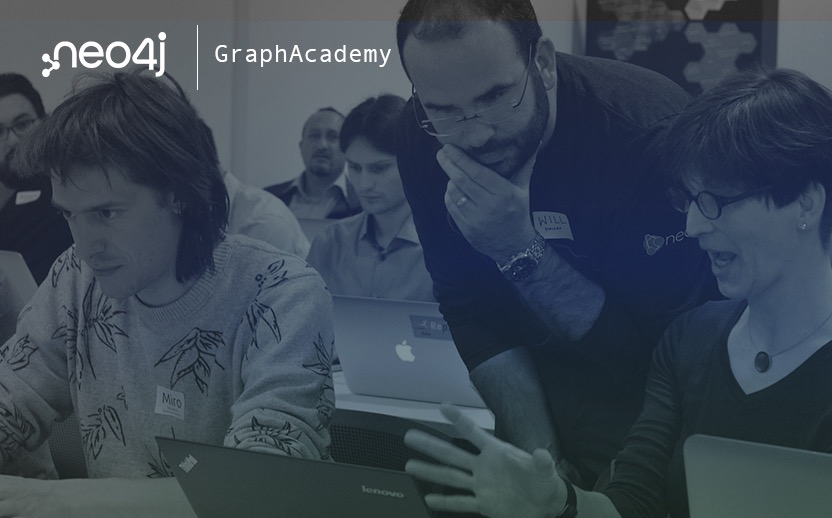 Course Coming Soon
We are currently working on this course. Fill in the form below to register your interest and we will contact you when it is ready.
About the course
Learn how to use the Neo4j GraphQL library to build Node.js GraphQL APIs backed by the Neo4j graph database.
This course covers building GraphQL APIs using the Neo4j GraphQL Library.
No local setup is required for the course. You will make use of Codesandbox (a browser-based tool for editing and running code in the browser) and Neo4j Sandbox Each lesson in this course will use a different Codesandbox.
Some familiarity with Neo4j is helpful, such as first completing the "Overview Of Neo4j 4.x" course, however not strictly required.
Introduction To GraphQL & Neo4j
What is GraphQL and why would I use it?

An overview of the Neo4j GraphQL Library
Estimated time: 30 minutes
The Neo4j GraphQL Library
Modeling a graph with GraphQL type definitions

Creating and querying a GraphQL API using the Neo4j GraphQL Library
Estimated time: 60 minutes
Adding Custom Logic With Cypher And Custom Resolvers
Using the @cypher GraphQL schema directive

Adding custom resolver functions with the Neo4j GraphQL Library
Estimated time: 60 minutes
Authorization With The Neo4j GraphQL Library
Working with JSON Web Tokens (JWTs) to authenticate your API users

Using the @auth GraphQL schema directive to attach authorization rules to your GraphQL API
Estimated time: 60 minutes
The Neo4j GraphQL OGM
Using GraphQL type definitions to define models

Programmatically query Neo4j using the Object Graph Mapper (OGM) package
Estimated time: 15 minutes
Summary
Download Certificate of Completion

Resources to learn more

Course feedback
Get Support
If you find yourself stuck at any stage then our friendly community will be happy to help. You can reach out for help on the Neo4j Community Site, or head over to the Neo4j Discord server for instant feedback.
Feedback
If you have any comments or feedback on this course you can email us on graphacademy@neo4j.com.